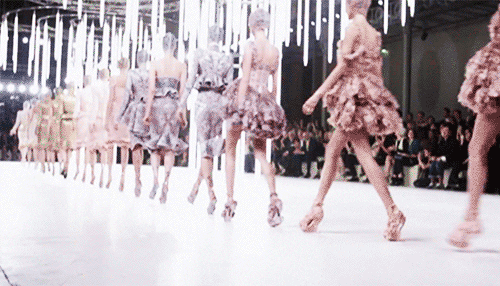 Fashion week has started and I am always excited for the new fashion season. I watch my favorite designer's shows on lifestream. I never posted about shows and new trends because I always thought no one would interested in what I had to say about fashion.
This year will be different. This time I am going to Berlin to enjoy a real fashion show. Honestly I still can't believe it but it is true. On Friday I will be sitting with one of my closest friends at the Irene Luft Show at Mercedes Benz Fashion Week in Berlin.
Of course I will be taking lots of photographs of the show and our trip to Berlin. I will take you with me on my social media accounts like Instagram and Twitter.
A post about the fashion week will follow.
gif via giphy.com